| | |
| --- | --- |
| Presse 2012 | English translation below! |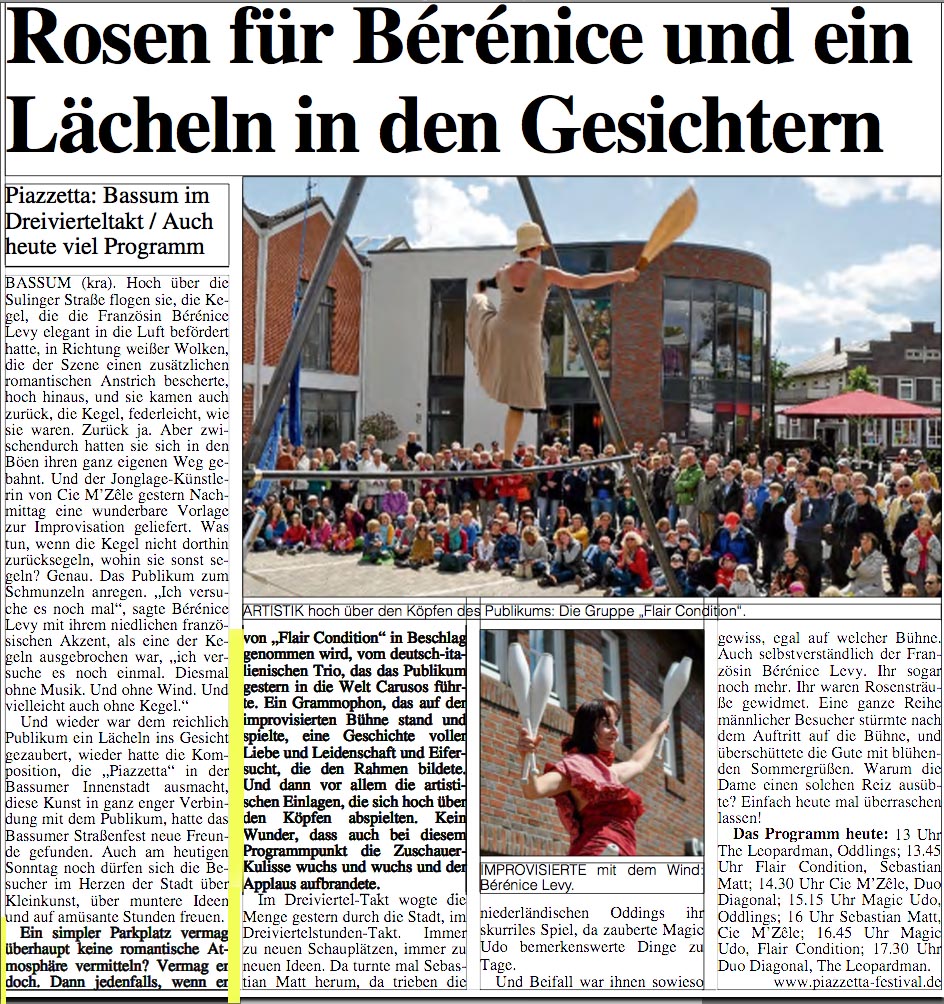 ROSES FOR BÉRÉNICE AND A SMILE IN THE FACES
...Can a simple parking ever convey any romantic atmosphere? Oh yes, for shure it can. At least when it's been played by "Flair Condition", a German-Italian trio that yesterday took the audience back to the world of Caruso. A gramophone playing on the improvised stage, a story full of love, passion and jealousy provided the background story. Notably the artistic creations were rather impressive, acted above the audience's heads. No wonder that also this part of the show let the audience grow and grow - and the applause burned like fire...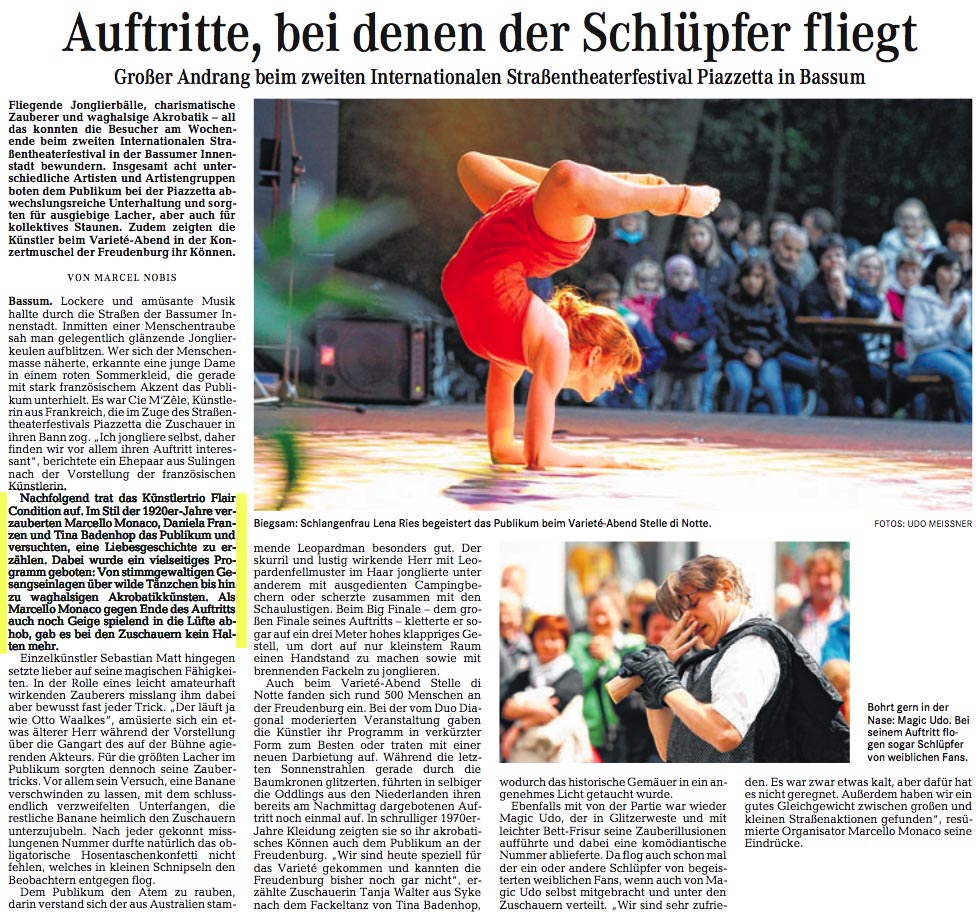 SHOWS WITH SLIPS FLYING
...Next was the performance of the artistic trio "Flair Condition". Based and styled in the 1920's Marcello Monaco, Daniela Franzen and Tina Badenhop enchanted the audience proceeding to tell a love-story. A very versatile program was offered, from strong vocal performances over wild dance to daredevil acrobatic stunts. Then at the end of the show, when Marcello Monaco was elevating in the air while playing violin, the enthusiasm of the audience couldn't be stopped anymore...
zurück zum Anfang / back to top